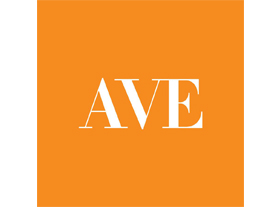 34  South Lexington Ave
White Plains, NY 10606
Main Contact:
Jeanne Ann Heiser
Director of Sales
AVE White Plains
25 Martine Avenue
White Plains, NY 10606
646.291-4216 direct
914-220-5705 direct
203.856-4047 mobile
646.291.4221 fax
646.291.4200 main
email: jheiser@stayaka.com
About AVE White Plains
AVE White Plains is a sophisticated community in the heart of downtown White Plains.
We offer fully furnished studio-, one- and two-bedroom suites featuring fully equipped kitchens with full-size dishwashers, microwaves, refrigerators and gas ovens, as well as spacious closets and bathrooms. AVE White Plains even takes care of your technology needs. Each suite has complimentary Wi-Fi Internet service on a private secure network and premium cable featuring HBO. A private direct-dial telephone number with free local phone service allows our guests to make business and personal calls from the comfort of their suite. Business executives will appreciate its resort-style alternative to the extended-stay hotel experience. Its on-site 24-hour business center provides complimentary new iMac and Windows computers and fax, copy, print and scan capabilities.
Business travelers enjoy AVE White Plains' unparalleled resort-style amenities and guest services. Its state-of-the-art 24-hour fitness center features new cardio and weight-training equipment such as Precor treadmills, elliptical machines and recumbent and upright stationary bikes. Complimentary weekday club breakfast in the café featuring Starbucks coffee and Tazo teas, same-day valet dry cleaning, package-acceptance, on-site maintenance, porter and housekeeping services and resident socials are part of everyday life at this urban oasis. From reservation to check-in to day-to-day living, its guest service team members are available to personalize your stay, assisting with special requests and local information.

View Larger Map